Tuesday, October 15, 2019 Next Date
6:00 - 8:00 pm
RPC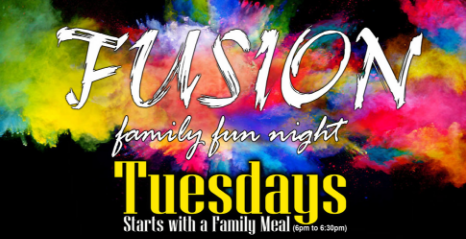 6 Tuesday evenings in a row. Fusion is a great way to take a break in the middle of the week to socialize with family, make new friends, and grow personally.
Enjoy a meal and awesome classes and activities like:
Arts for Adults
Kids Cooking
Marriage
Nursery
Hymn Sings
Bible Studies
Sports
Get ready for some family fun! We have lots of awesome free classes and activities for all ages! Join us for dinner and a fun night with other families. Dinner is from 6 - 6:30pm.