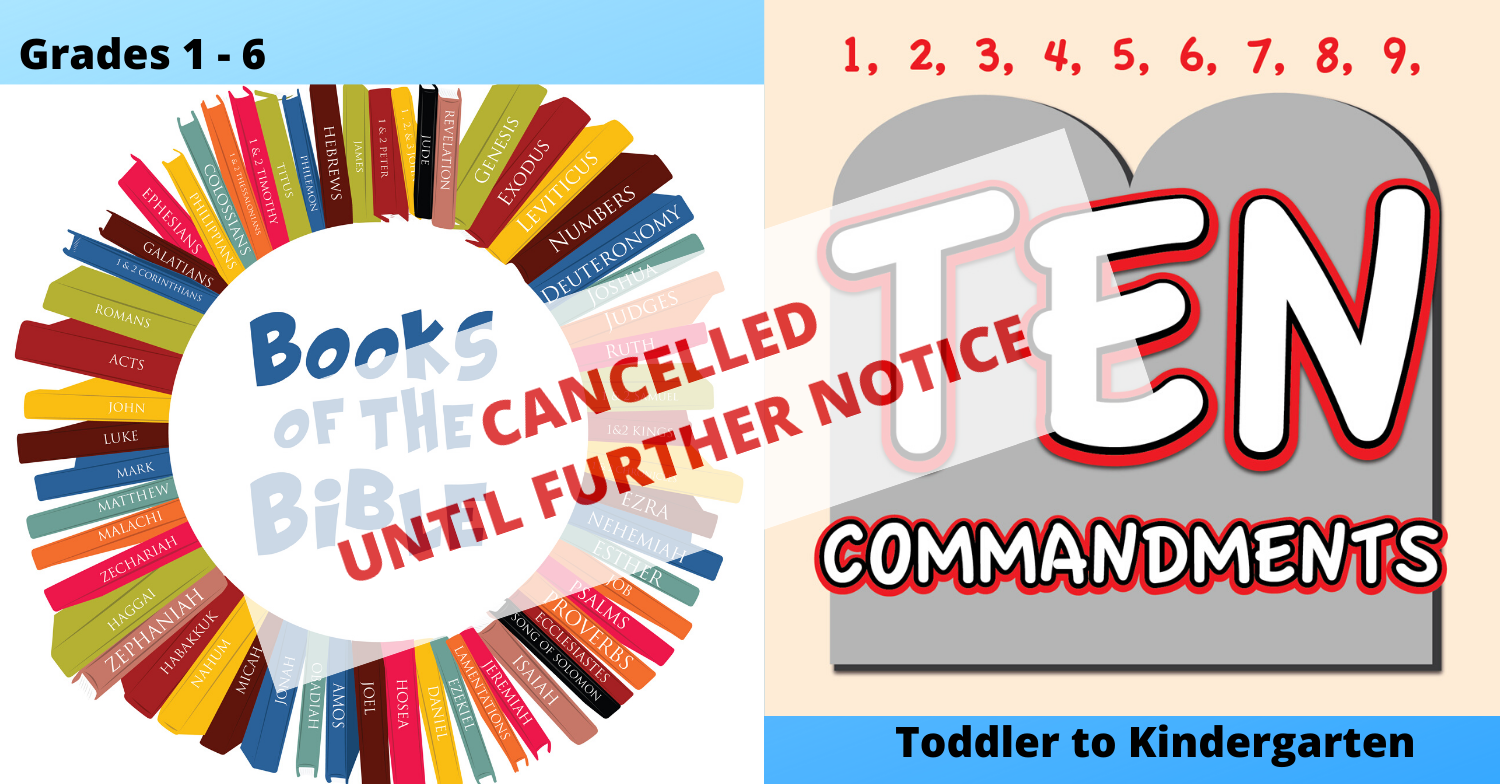 Save to your Calendar
Kids will be dismissed from the main service at Announcement time where they will meet their group leaders in the lobby and go to their classrooms. Parents, don't forget to sign your children in at the Welcome Desk when you arrive to church.
January to March's Topic for Grades 1 - 6 Kingom Kids is: The Books of the Bible
Each week kids will learn about a few books of the Bible along with some simple hand motions to help them remember what each book is about.The goal is that by the end of the 12 weeks, kids should be able to say all 66 books of the Bible from memory and have a general idea of what each book is about.
March's Topic for Infants to Kindergarten is: The Ten Commandments
God gave us ten simple rules for life, rules that will help us to love God, love our families, and love other people the way Jesus loves us.